The crypto market has lost more than half of its value: "we wake up with a severe headache"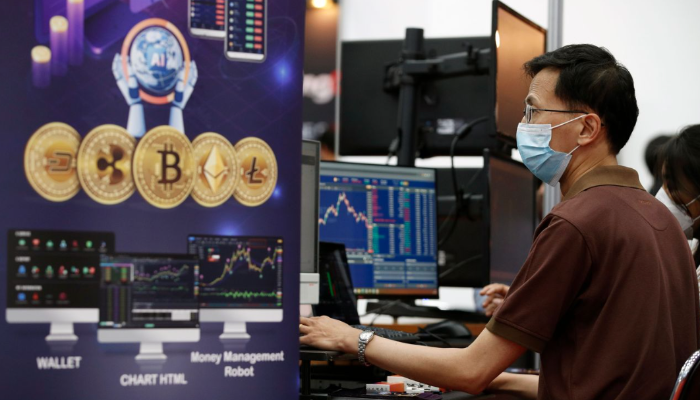 ---
The flight of cryptocurrencies to the moon ended in an emergency landing. The second quarter was in almost every way the exact opposite of a nearly two-year rally. Two related cryptocurrencies, TerraUSD and Luna, plummeted in early May, triggering a domino effect. Bitcoin and other cryptocurrencies crashed, with lenders telling customers that they would not be able to withdraw their money.
---
"The party has dragged on," said Mati Greenspan, founder and director of wealth management firm Quantum Economics. "Now we wake up with a severe headache."
---
From 2020 to 2021, the market capitalization of the cryptocurrency sector jumped from around $200 billion to a high of $3 trillion last November, according to CoinMarketCap. then prices fell at the end of 2021, stabilized in the first quarter of 2022, and then collapsed again. In the second quarter, the market capitalization of cryptocurrencies decreased by 56% to $890 billion from about $2.04 trillion.
Big losses are nothing new for cryptocurrencies, but during previous crashes, the market was much smaller and consisted mostly of risk-tolerant technophiles, libertarians, and niche players. In the past couple of years, the crypto market has gone mainstream thanks to Super Bowl ads and Saturday Night Live parodies, attracting both Wall Street traders and individual investors. An ecosystem of exchanges, brokers and lenders has formed around it. Chaos highlights how risky investing in cryptocurrencies can be, with some regulators and lawmakers calling for tighter regulations.
This time, the problems began in early May with the collapse of the Terra platform, which supports the stablecoin TerraUSD and the child token Luna. Stablecoins are used to provide a peg to national currencies, which attracted many people who considered them a safe asset. Many invested TerraUSD coins in Anchor Protocol, a cryptocurrency bank that offered an astonishing deposit rate of 19.5%.