Government cites security concerns in crisis
Austria is following through on a "use it or lose it" threat and will remove Russia's Gazprom from its massive gas storage facility in Haidach for systematically failing to fill it, the government said on Wednesday.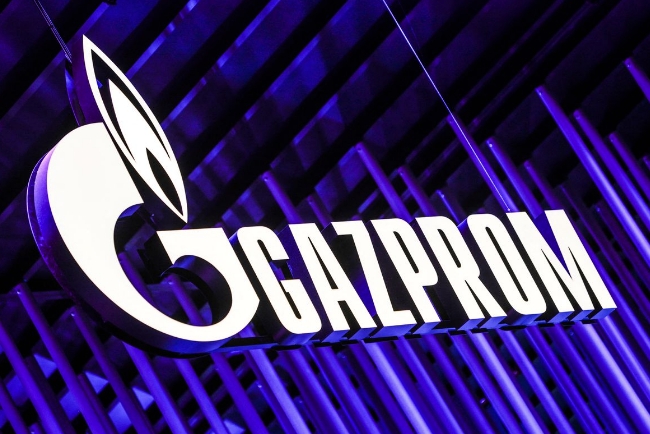 Gazprom logo at the St. Petersburg International Economic Forum (SPIEF) in St. Petersburg, Russia, June 15, 2022. REUTERS/Maxim Shemetov
Austria receives about 80% of its gas from Russia, but after the start of the NWO in Ukraine, it has accused Moscow of using these supplies as a weapon and is looking for alternatives. Fearing that Russia will cut off fuel supplies, it is rushing to replenish its gas storage facilities, which are just under half full.
Because Gazprom did not fill up its portion of the storage facility at Heidach near Salzburg, the conservative government told the Russian firm in May that if it did not use the storage facility, the capacity would be transferred to others. Legislation to do so went into effect July 1.
---
"If consumers do not store (gas), then the capacity must be transferred to others," Energy Minister Leonor Gewessler said at a press conference. "This is critical infrastructure. We need it now, in this crisis. This is exactly what is happening now in the case of Gazprom and its storage facility in Haidach."
---
He added that the E-Control gas regulator has begun the process of excluding Gazprom. Chancellor Karl Nehammer said the storage would be made available to other energy companies and Austria would also use it.
The Netherlands faced a similar situation at the Bergermeer site, one of Europe's largest commercial gas storage facilities. Gazprom did not use its rights to fill 40% of the Bergermeer with a capacity of 4.1 billion cubic meters.
The Dutch government has said that at least part of Gazprom's stake in the facility will be filled this year under a "use it or lose it" clause, although the facility is only 38% full to date.
Haidach's capacity is about 2.9 billion cubic meters, of which Gazprom has the rights to two-thirds.
The Russian company did not use any of these facilities for several months.